ISO accreditation will ensure quality medicines— ORHII
By Chioma Obinna
National Agency for Food and Drug Administration and Control has declared that the accreditation of its Central Drug Control Laboratory, Yaba with ISO/IEC 17025: 2005 by the United States Agency for International Development, USAID, and U.S Pharmacopeial Convention, USP, will ensure that only safe and quality medicines are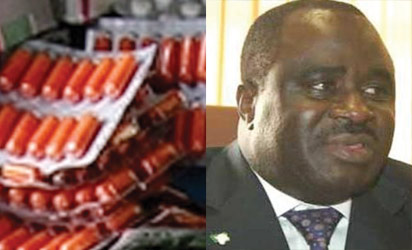 available and distributed in the country.
At the presentation of the accreditation certificate recently, Director General of the Agency, Dr. Paul Orhi, said the issue of fake, counterfeit, spurious and substandard medicines has been a great challenge to the pharmaceutical industry and the general populace.
Orhii, who recently obtained the USP Leadership award for exemplary and outstanding achievements in the fight against fake drugs in Nigeria, noted that the ISO accreditation has added another strong tool that will help in making accurate and reliable pronouncements on medicines within the country.
"The accreditation will also help The Pharmaceutical Inspection Cooperation Scheme, PICS, build confidence in NAFDAC as a regulatory partner not just in inspection programmes but in producing accurate and reliable laboratory results for medicines.
"It will serve as a good reference laboratory for the pharmaceutical industries seeking World Health Organisation, WHO, product and manufacturer prequalification since the laboratory test result will be globally acceptable", he added
Orhii who regretted that Nigeria is an easy target of counterfeiters, noted:   "Market for anti malarial drugs is a big market in Nigeria, before now, local manufacturing capacity was very low. That is why we started building national and international collaboration to stop counterfeiters at their borders before they come to Nigeria, " he stated.
– See more at: http://www.vanguardngr.com/2015/02/iso-accreditation-will-ensure-quality-medicines-orhii/#sthash.K8ewsUIw.dpuf